Baltic Art Studio creates original glass art works in classical and contemporary styles.
Our designers and technicians will transform your artistic vision into a beautiful interior decoration.
We look forward to your ideas and suggestions as we transform your envisioned project into a one-of-a-kind creative masterpiece.
We specialize in the restoration, conservation and repair of antique and religious 
stained glass windows, in religious locations, residential and commercial buildings.
If you are interested in our services, please send an appropriate photo and description of the object you would like us to repair.
We only recommend repairing and restoring non-antique or non-collectable objects which have a sentimental value to the owner. That is because the time and expertise required for professional repair or restoration service may exceed the price of the object.
Please keep in mind that we do not repair functional glassware, stained glass lamps, ceramics, China and Murano glass art objects.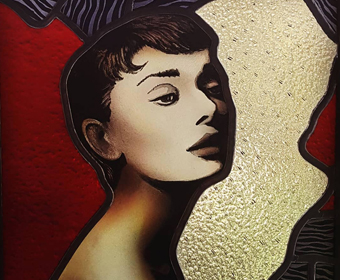 STAINED GLASS
Windows, Skylights, Doors, Kitchen Cabinets, Bathroom and Kitchen Windows, Space Dividers.
FUSED GLASS
Windows, Skylights, Doors, Kitchen Cabinets, Kitchen Tiles, Space Dividers.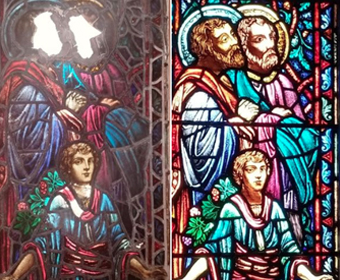 RESTORATION
We specialize in the restoration and conservation of antique and religious stained glass.
Commercial Clients
Historical preservation
Interior Designers and Decorators
Art lovers
Glass art collectors
Religious organizations
Please send us an email with your ideas (and a photo if
appropriate) and we will email you an approximate range-estimate for our
services.  
For a more accurate final estimate, we will be happy to provide on-
site inspection in order to discuss the design and logistics of your project.
A charge for this on-site inspection may apply, depending on
your location and the size of your project.
To purchase the special glass art piece, call us at 773-526-1127 or email us at: [email protected] with your name and the name of the glass art piece. We will contact you to work out the details of payment and shipping.
ADDRESS
4346 N Milwaukee Ave, Chicago, Illinois 60641
Baltic Art Studio is a professional member of the Stained Glass Association of America.